Smith and Nephew Metal on Metal Hip Implant
Smith and Nephew, the fourth largest manufacturer of hip implants in the United States, has issued a voluntary recall of the metal liner in its R3 Acetabular System.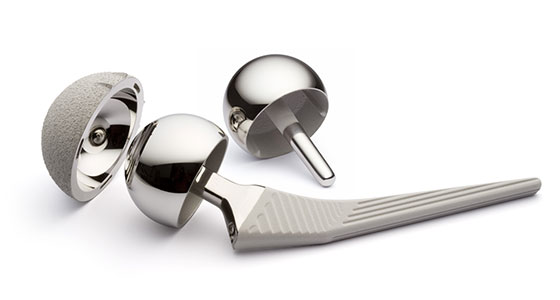 Complications Associated With This Device
The recall can be attributed to the inefficient design of the device, as well as reports of loosening, pain, device failure, infection, metal sensitivity, and dislocation. The metal liner is made of cobalt and chromium, which have been known to release metal ions into the blood stream.
The use of these metals may lead to a variety of risks, including blood poisoning and genotoxicity, or DNA damage. Cobalt has also been linked to cardiomyopathy, or heart muscle disease. Metallosis, or metal poisoning, is also a risk.
The Recall
About 7,700 devices were implanted between 2009 and 2012. In 2012, Smith & Nephew sent out "hazard alert" letters to doctors who had implanted the metal liners, claiming that the recall was a "precautionary step". They said that there were reports of "infection, dislocation, metal sensitivity, loosening/lysis and fracture" and they instructed doctors to follow up with their patients if they had received the liner.
Studies have already shown that a high number of implants with the metal liner failed prematurely and required revision surgery. Patients who received this recalled device may be eligible to receive compensation for revision surgery costs incurred and any pain suffered. Recipients of the device are encouraged to evaluate their legal options even if they're not experiencing complications, since metal ions in the blood may not always manifest symptoms in the early stages.
Contact an Experienced Attorney — Get a Free Case Evaluation
With over three decades of experience, the law firm of Rudolph F.X. Migliore, P.C. is positioned to help those who have been harmed by this device. Our law firm works with nationally recognized associated firms to reach major verdicts and settlements. Call our New York office at (631) 543-3663 to arrange a no cost, no obligation consultation to find out how an attorney can help you.
The Migliore Method:

"CHANGING THE FACE OF LITIGATION
One client at a time."