Stryker Hip Implants — Rejuvenate and ABG II
In 2012, Stryker Corp. recalled two of its hip implant systems – the Rejuvenate Modular and ABG II Modular-Neck Hip Stems. Now the company faces mounting lawsuits filed by patients who received the recalled hips. Stryker Rejuvenate and ABG II Hip implants differ from previously recalled implants because they are not completely metal-on-metal, but ceramic-on-metal.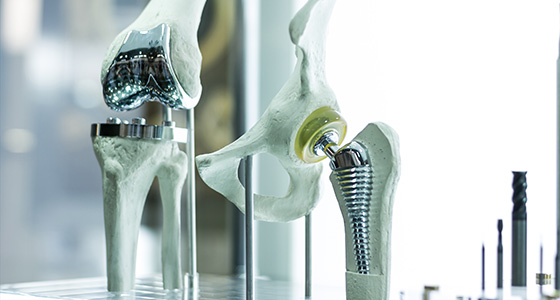 These devices were manufactured starting in 2009 and have been found to cause major complications. The ceramic device contains metal-on-metal components, causing similar failure as metal-on-metal devices. Stryker Rejuvenate was marketed as a longer lasting hip replacement device that offered a better range of motion, which targeted younger patients.
Adverse Events
Patients who have received Stryker Rejuvenate devices have reported the following adverse events:
Metallosis – A tissue reaction that occurs when heavy metals are present in the body. This causes pain, limited range of motion, failure of the hip joint, pseudo-tumors, loss of bone, DNA changes and chromosomal aberrations. Although Stryker Rejuvenate is a ceramic-on-metal device, the metal femoral neck comes in contact and rubs against the metal stem causing a reaction similar to a metal-on-metal device.
Early failure rate – the device is expected to last 15-20 years. In some instances, the hip implant fails after only five years.
Need for revision surgery – Often, revision surgery is required to replace the hip implant device.
Get Legal Help
If an attorney has previously turned you down because your Stryker Hip implant is not metal-on-metal, please be aware that a link has now been found due to the device's metal-on-metal components. You should consider discussing your device and the injuries you have suffered with an attorney.
Contact Us – Take Advantage of Our Free Case Evaluation
The New York law firm of Rudolph F. X. Migliore, P.C. is currently investigating cases on behalf of those implanted with a Stryker Rejuvenate or ABG II Hip device. If you or a loved one has been implanted with one of these devices, call or law firm  to discuss your legal options. With over three decades of experience, having handled over 1,300 product liability cases, the firm is well positioned to help those harmed by defective hip replacements. The firm works with nationally recognized firms to obtain major verdicts and settlements. Call our office at  (631) 543-3663 to arrange a free case evaluation or click here to fill out a contact form.
The Migliore Method:

"CHANGING THE FACE OF LITIGATION
One client at a time."