Table Saw
Table-saw manufactures are currently facing hundreds of lawsuits from those who were left injured from the failure of equipping table saws with flesh-detection technology that has been available on the market since 2003. Injuries include, but are not limited to:
Amputations
Lacerations
avulsions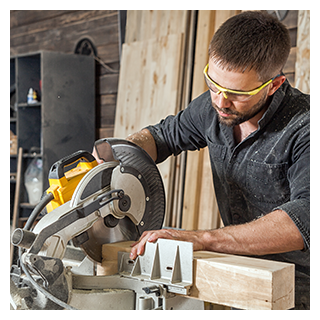 Both SawStop and riving knives are able to detect flesh in less than a 3/1000 of a second. The riving knife is easily applied to a table saw as a small piece of metal placed behind the blade. This technology is specifically made to greatly decrease kickback from the saw. However, most table saws were used without this technology so that companies would save money. This was a reckless decision and it left thousands of people impacted nation-wide. There are those who have lost arms, multiple fingers, and hands, leaving them disabled, and without a job. If you were hurt on the job, you may be entitled to compensation for your injuries.
Contact Our NY Firm today for a Free Case Evaluation
With over three  and a half decades of experience, the law firm of Rudolph F.X. Migliore, P.C. is positioned to help those who have been harmed unjustly. Our law firm works with nationally recognized associated firms to reach major verdicts and settlements. Call our New York office at (631) 543-3663 to arrange a no cost, no obligation consultation to find out how an attorney can help you.
The Migliore Method:

"CHANGING THE FACE OF LITIGATION
One client at a time."