Construction Site Accidents
The construction industry is one of the largest in New York. Commercial and residential building, demolition, renovation and restoration, highway and infrastructure construction and maintenance keep workers busy in communities across Long Island.
Work on construction sites involves a wide range of hazardous tasks and conditions. Even though property owners, general contractors and sub-contractors follow a multitude of state and federal safety regulations, there is a high incidence of injury and/or death.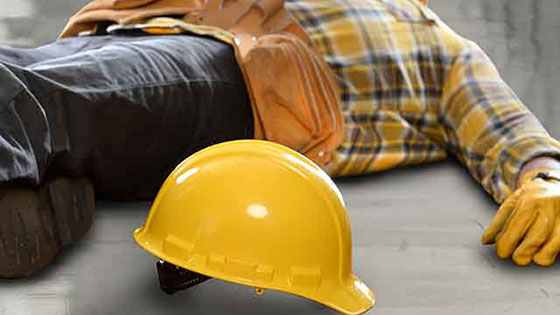 According to the National Institute of Occupational Safety and Health, construction employs 8% of workers in the U.S. and has 22% of the fatalities in the workforce, which is more than any other industry sector.
If you are injured in a construction site accident, workers' compensation typically is one source of help. However, it is important to consult with an attorney who understands New York construction, scaffolding and labor laws. Liability may fall to owners, contractors, sub-contractors or third parties, depending on the circumstance that led to your injuries.
Causes of Construction Site Accidents
Accidents occur on constructions sites from a broad range of causes, including, but not limited to:
Falls from ladders, scaffolding
Defective machinery or equipment
Objects falling from heights
Electrical problems
Fires and explosions
How We Can Help
At the law firm of Rudolph F. X. Migliore, P.C., our attorneys have broad experience dealing with liability and negligence and have successfully represented injured construction workers since 1977.
When you turn to our law firm to help you recover compensation for your injuries, we will thoroughly investigate the accident. If there are OSHA violations, lack of safety inspections or if any other negligence exists, you may have grounds for legal action. Our personal injury lawyers will explore every possible source of liability and hold third parties accountable to ensure you receive the maximum compensation to which you are entitled
Contact an Experienced Attorney – Get a Free Case Evaluation
At Rudolph F. X. Migliore, P.C., our attorneys understand the dangers construction workers face and are skilled in filing construction accident claims against negligent or liable parties. Our law firm takes construction site accident cases on a contingency basis, meaning if we do not recover damages, you do not owe us a fee. Call (631) 543-3663 to arrange a free case evaluation today.
The Migliore Method:

"CHANGING THE FACE OF LITIGATION
One client at a time."