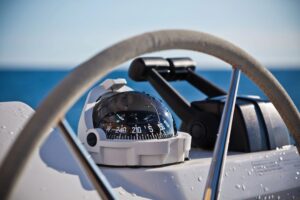 BWI) Boating While Intoxicated
Summer is officially here. That means more individuals are spending time in the ocean and taking advantage of the beautiful weather with family and friends. Many people enjoy recreational boating and water sport activities. However, often times many people do not recognize the dangers of operating a boat while intoxicated. Boating while intoxicated can lead to serious penalties and devastating consequences.
Research has shown that, "Alcohol continued to be the leading known contributing factor in fatal boating accidents in 2019, accounting for over 100 deaths, or 23 percent of total fatalities." U.S. Coast Guard releases 2019 Recreational Boating Statistics Report. (2021). Retrieved 19 July 2021, from https://www.kalb.com/2020/06/10/us-coast-guard-releases-2019-recreational-boating-statistics-report/
Indeed, boating while intoxicated is illegal under NY law, which is governed by the NY Navigation Law. "No person shall operate a vessel upon the waters of the state while his or her ability to operate such vessel is impaired by the consumption of alcohol.  (1) A violation of this subdivision shall be an offense and shall be punishable by a fine of not less than three hundred dollars nor more than five hundred dollars, or by imprisonment in a penitentiary or county jail for not more than fifteen days, or by both such fine and imprisonment."
New York Consolidated Laws, Navigation Law – NAV § 49-a | FindLaw. (2021). Retrieved 19 July 2021, from https://codes.findlaw.com/ny/navigation-law/nav-sect-49-a.html
It is essential to understand that operating a boat for recreational or commercial while intoxicated can result in misdemeanor felony charges and consequences such as imprisonment, loss of a life, property damage, or severe injuries. Operating a boat while intoxicated can lead to fatal boating accidents. Protect yourself, protect your loved ones, and protect your community.
Boating Safety Tips
Wear a life jacket
Take a boating safety course
Get a free vessel safety check
Check the weather
Avoid Alcohol
For more information on getting a free vessel safety check visit http://wow.uscgaux.info/content.php?unit=V-DEPT&category=i-want-a-vsc
Together let's strive to be responsible and protect lives this summer. We can all do our part by becoming aware of the knowledge of boater's safety, and the importance of avoiding alcohol while operating a boat. If you have any questions or concerns regarding a BWI feel free to contact our NY office (631) 543-3663 to find out how an attorney can help you.