When Is It Time To Call a Personal Injury Attorney?  As seen on Newsday www.newsday.com/migliorelaw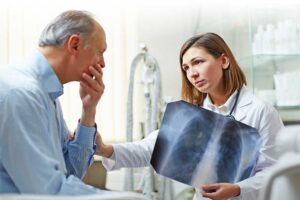 According to the U.S. Justice Department there are is an average of 400,000 personal injury cases nationwide each year. It is essential to understand, respond, and seek justice if you or a loved one has been involved in an accident caused by the negligence of another. "A personal injury lawsuit is based on injuries caused by the negligent action of others. Negligence is defined as the failure to behave with the level of care that a reasonable person would have exercised under the same circumstances."("Newsday | Long Island's & NYC's News Source | Newsday", 2021)
How to know If you need a Personal Injury lawyer?
Often times people ask themselves and question if their injury demands compensation. Here at Migliore Law we understand the pain and suffering you have been going through. We also understand that these matters can sometimes be overwhelming, and we are here to help and assist you for all of your legal needs. After an accident it is necessary to contact an experienced personal injury lawyer to discuss your situation. You deserve a lawyer who will review your case, consult with you, and take the time to go over your options for compensation.
Key indicators that you are legally entitled to recovery
for a Personal Injury lawsuit:
Severe or Catastrophic Injury resulting in substantial medical costs
Injury Caused by Others' Negligence
Hard to Understand Medical Personnel and Insurance Carriers
Loss of Income
 Other Party Retains Counsel
Migliore Law Works with You and for You
Here at Migliore Law, our team and nation-wide network of co-counsel strives to get you the justice you deserve. As one of New York's leading personal injury law firms we are on your side outlining each step in the process while providing legal counsel for all of our clients in need.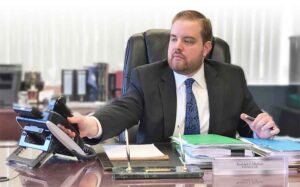 Your Point of Contact
Our attorneys work with nationally recognized law firms to reach successful verdicts and major settlements. We assist victims of Asbestos, Mesothelioma, Lung Cancer, Personal Injury, Nursing Home Negligence, Labor Law Violations, and Product Liability. Our practice has built its success by providing first-class legal representation that offers meaningful advice and a compassionate yet aggressive approach when it comes to seeking justice for our clients.
The Law Firm of Rudolph F.X. Migliore, P.C. is positioned to help those seeking legal representation.
Contact an Experienced Attorney — Get a Free Case Evaluation
Whether you are seriously injured or someone you love has been impacted in a personal injury accident, call Rudolph F. X. Migliore, P.C., at  (631) 543-3663  to find out how an attorney can help you